"Wry, slice-of-life observations reminiscent of Lyle Lovett and John Prine." — Associated Press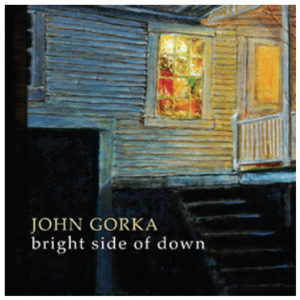 Red House Records is proud to announce the March 4, 2014 release of the new studio album by John Gorka, Bright Side of Down. The first release in over four years from the acclaimed songwriter widely regarded as "one of contemporary folk music's leading talents" (Vintage Guitar), the album's 12 songs are beautifully produced and sequenced from beginning to end. With guest vocal appearances by Red House labelmates Lucy Kaplansky, Eliza Gilkyson, Claudia Schmidt and Michael Johnson, the collection resonates with the classic, "Gorka-esque" sound and lyrical insight that's earned him generations of devoted fans and a career that's found him gracing the stages of PBS' Austin City Limits, NPR's Mountain Stage and venues worldwide.
Visit Red House Records for more!